Real Proportioned Barbie By Nickolay Lamm
4 month ago, I wrote a post about the online debate about whether or not toy companies should go ahead and make plus size Barbies?  3 month later, I stumbleupon Nickolay Lamm's website from one of Reddit's post.  Nickolay's website seems off the hook to me, because the first photo I saw is a  doll that is average looking in every sense, and as I scrolled downward, I saw the Barbie with the real women's proportion.  It is truly inspirational!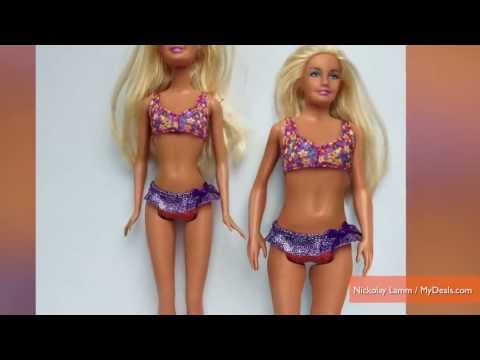 The properly proportioned Barbie is Nickolay's alternative voice up against Barbie's maker Mattel's unrealistic and fake proportioned Barbie dolls, Nickolay's statement is simple, that women are just beautiful the way they are, they don't need be perfectly proportioned or super skinny to be attractive, and they certainly should feeling good and be confident about their body shape and appearance!
 I hope this is inspirational for women in general, and for more " feel about yourself inspirations " check Dove's two wonderful and heartwarming commercial that will put a smile on your beautiful faces!
 Nickolay lamm, real proportioned, real Barbie, Barbie, ken, Valeria Lukyanova, fake proportioned, attractive lie, plug size Barbie, fat, over weight, inspiration, artist, designer, social statement, false image